Garden City Municipal Court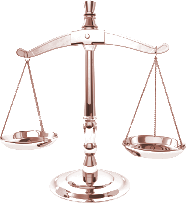 The Garden City Municipal Court was re-established in August 2004 by the Mayor and Council. Court is held one evening per month with a municipal judge present to hear cases presented. Cases brought before the Judge are ordinance violations that occur within the corporate limits of the City. If a citation is issued under a State charge, those cases are presented at the Circuit Court level at Cass County. The purpose for re-establishing the Municipal Court system in Garden City was to be able to provide a more efficient system of processing violations so that the citizens of Garden City could be heard and know that they are receiving the protection they are entitled to.
Online Payments Available
Please allow 3 - 5 business days before paying your ticket online.
You will need the ticket number displayed on your citation, a valid email address, along with your payment information to continue.
A convenience fee will be added to your citation amount for the use of this service.
Visa, Mastercard, American Express, and Discover cards are accepted, as well as electronic check payments.
The transaction will be handled by our third party payment processor, NTS Processing, LLC. Please keep in mind, this will be the name displayed on your credit card and / or bank statement.
Click here to make your payment online.